2016 NEWS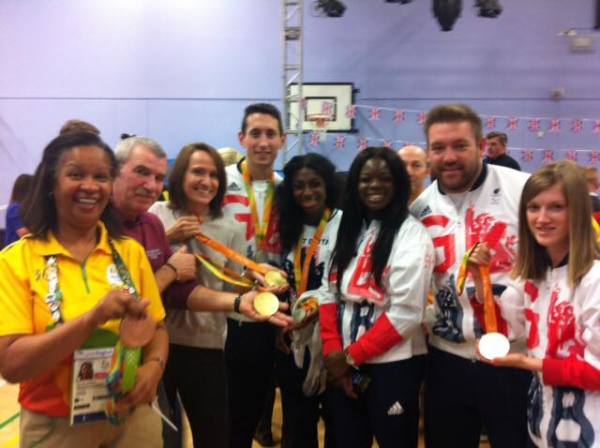 The BBC's Victoria Derbyshire Show

OFollowing on from the clubs appearance on Blue Peter, The producers were more than happy to invite members of our club onto another one of their shows. This was due to how well our young athletes and members conducted themselves during their time with them. Our athletes and members had the opportunity to ask Olympians and Paralympians questions and have plenty of selfies with them, who doesn't love a selfie! :D

Success at Salford Network Sports Awards


On Friday 23rd September the anual Salford Network Sports Awards took place where Jennifer Crowther won the volunteer of the year award, Debbie Hulme won the unsung hero award, and Alan Cooper recieved the award for runner's up club of the year on behalf of the club, the club coming second to Irlam Vale FC.
Congratulations for your achievements and thank you for the years of hard work and dedication you have committed to the club.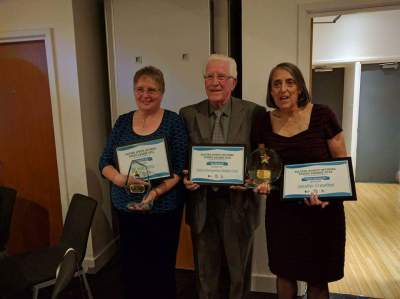 Derek Martin Retains his British Master's Title!​

On Saturday 17th September Derek Martin headed down to Birmingham with a bid to defend his British title in the Javelin. As the headline may suggest, Derek was successful in his bid and retained his title winning for the second year in a row!


Congratulations Derek! You are in inspiration to many at the club. Well done and well deserved!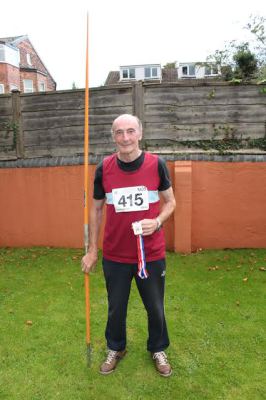 Blue Peter Apprearance


On Thursday 8th September, our club were asked to take part in a world record attempt on the TV show Blue Peter. Some of our youngest athletes, coaches, and parents all attended on the day and feedback from all involed was very positive. The participents failed to break the world record which was throwing paper airplanes into a target, however they presented themselves and the club in a very good light. Feedback from the Blue Peter members was very positive. They said...

'It was such a great show and we were so pleased to have the Salford Met athletes involved! They looked the part and were so professional- and they were superstars on camera. It was a great effort by the whole team. So, please thank Alan and the team from us all!

I am so pleased to hear that they had such a good time and great experience.

It was great to be able to collaborate with you and the team- more than happy to work with you again and I will definitely keep in touch for more filming opportunities!'​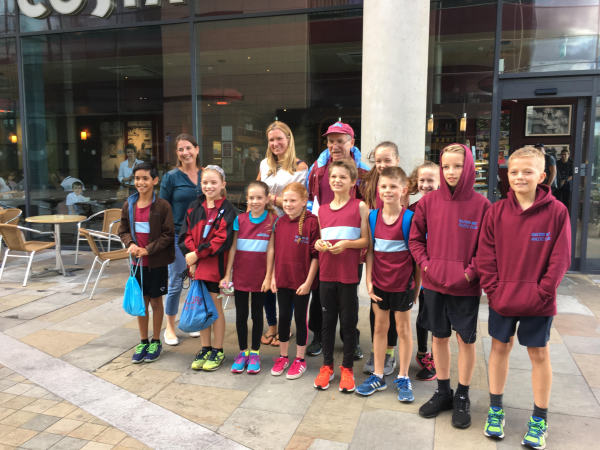 Northern League Winners, Promotion and Club Records


Congratulations to everyone involved in this years Northern Athletics League success. This year has seen the team achieve the best result for decades with us winning the league with an undefeated season winning all four of the seasons matches. Going into the final match we had already secured promotion and the only question to be answered was whether or not we would win the league, 3rd place on the day would confirm it automatically. With a few athletes unavailable on the day we were not expecting to do as well as in the other matches throughout the season. However through a lot of hard work from athletes, we managed to fill most of the events and put in a very strong team performance to finish the season unbeaten.  

The final scores on the day were:

Crewe & Nantwich - 268 points
Final overall league standings:
Crewe & Nantwich - 11 points
Wrexham - 10 points

Altrincham - 4 points



Club Records
On a successful day at Crewe we saw 2 club records broken in the U17s boys 200m and the U17s girls triple jump:

Jordan Jones - U17 Boys 200m - 23.50 seconds
Isobel Seed - U17 Girls triple jump - 10.09metres


Congratulations to the both of you and we hope to have a repeat performance and more club records in the future!​​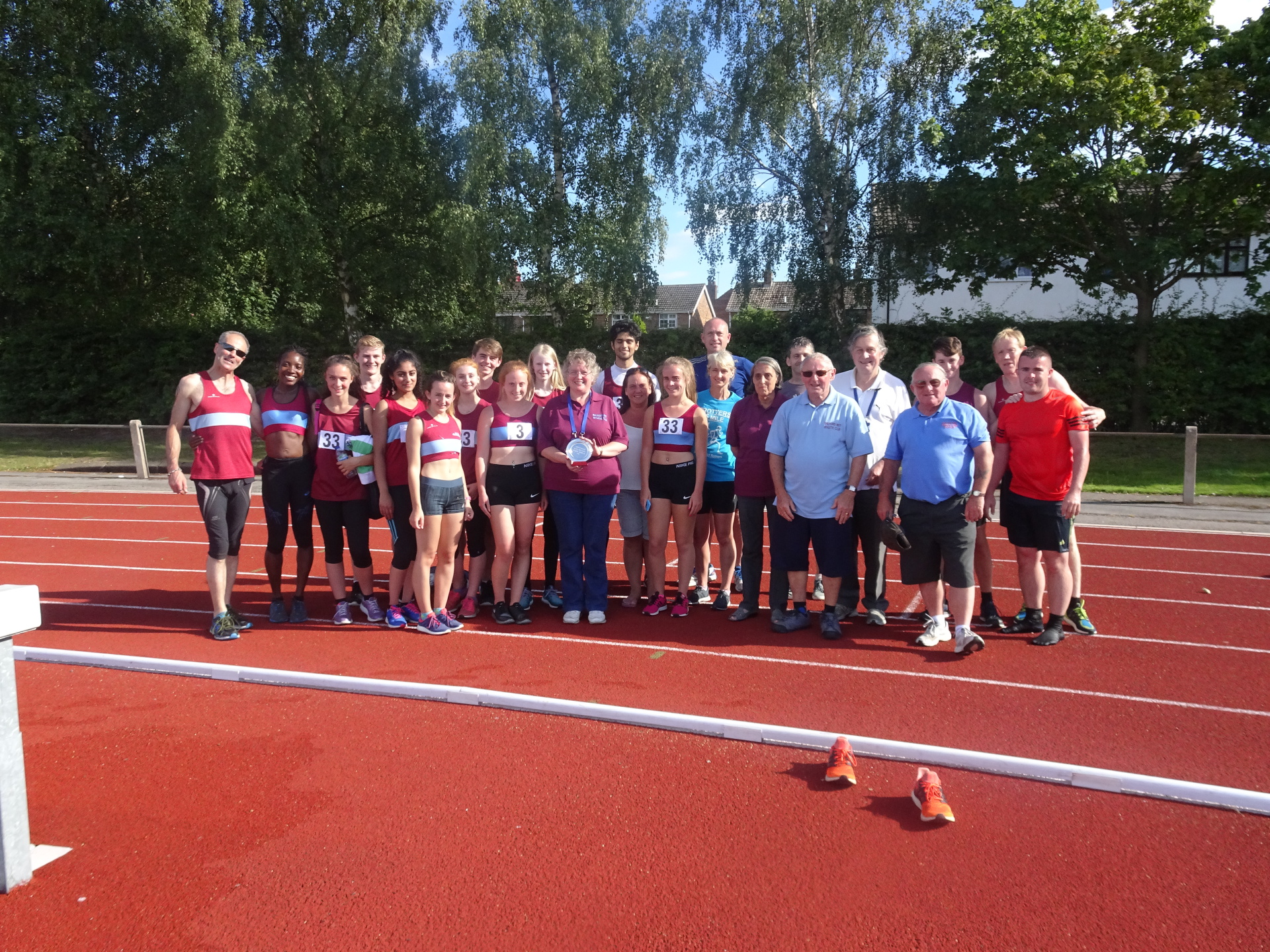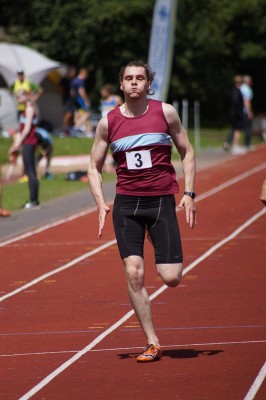 Promotion and Club Records at Northern League Home Meet
Congratulations to all involved with the home meet in the 3rd match of this years Northern Athletics League Meet. It was another successfull day for the team as we won overall for the 3rd time in a row with one final meeting to take place on Saturday 6th August at Crewe. This means we have already clinched promotion with one meet remaining! Thank you to all the athletes who gave everything they had to gain every point possible for the team. Thank you to all the officials and volunteers who helped put on a great and well organised meet.
There were many noticeable performances on the day with many club records being achieved:
Ryan Stringer & Matthew Aiyegbusi - senior 100m mens (11.5 seconds)
Ryan Stringer - Senior mens 200m (23.2 seconds)
Ryan Stringer - Senior mens 400m (52.9 seconds)
Chichi Agwu - Senior women's 100mh (17.5 seconds)
Chichi Agwu - Senior women's pole vault (2.20m)
Emma Wright - U20 women's triple jump (9.50m)

Congratulations again to everyone and long may the success continue.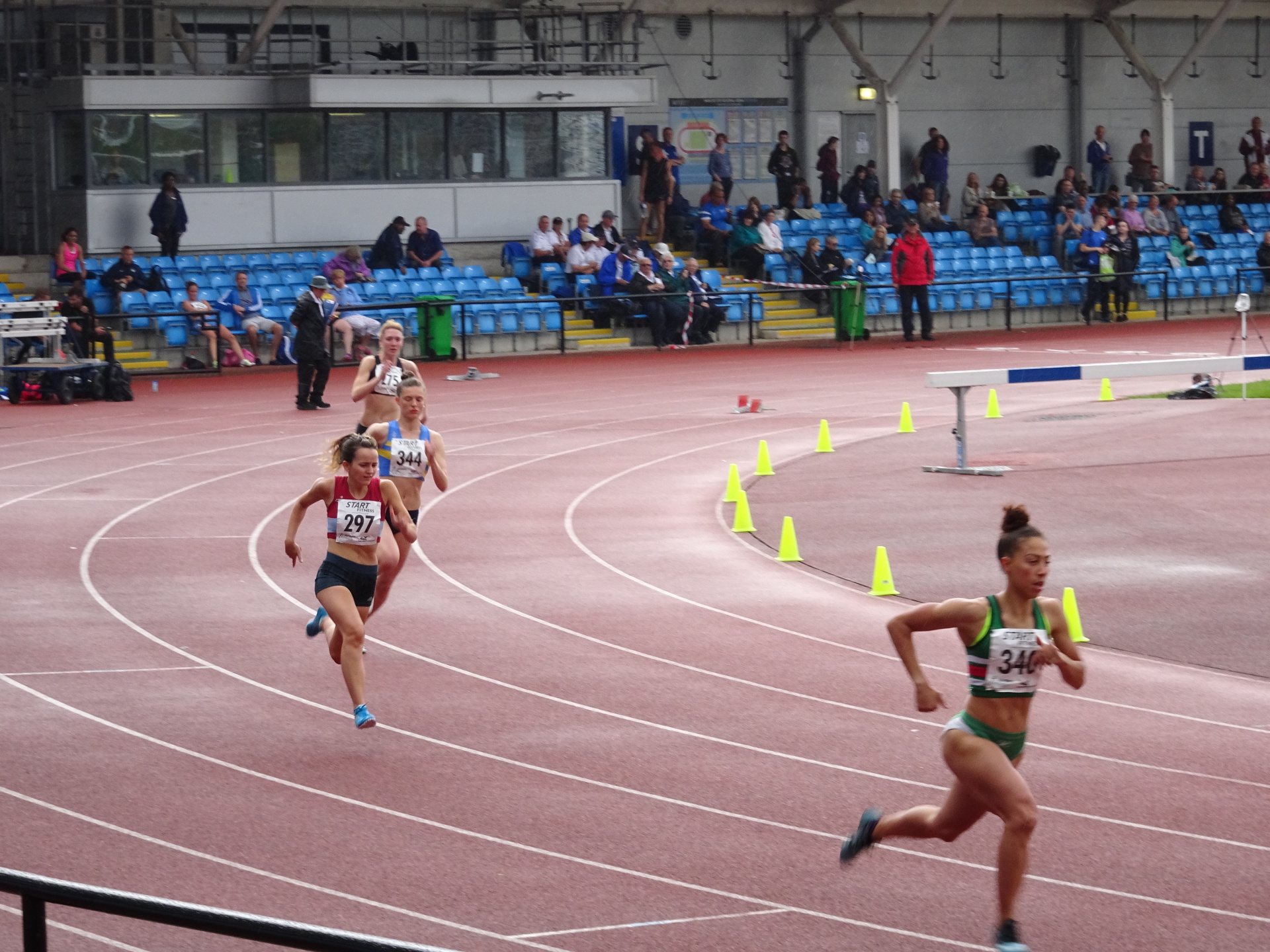 Club Record at the Northern Athletics Championships
Congratulations to Olivia McDermott who broke her own club record in the 400m taking the time down to 59.83 seconds and then qualifying for the final in the Northern Athletics Championships where she then went onto finishing 8th in a very competitive field with a time of 60.7 seconds.

Finally well done to Chichi Agwu who ran in the 100m and jumped in the High Jump at the Northern Athletics Championships where she beat her PB yet again to run 12.66seconds finishing 7th in the Heats. She then jumped in the High Jump claiming the GOLD medal being the only one brave enough to jump in the very wet conditions jumping 1.53cm, got to be in it to win it!!​


Greater Manchester Schools Championships
Congratulations to Jordan Jones who ran in the 100m at the Greater Manchester Schools Championships where he ran in an incredibly close race with the top 4 seperated by 0.05 seconds in the heats where he qulified for the final with a time of 11.87 seconds, he later bettered his time to finish just outside of the medals in 4th with a time of 11.79seconds just outside his PB.


Well done to James Dagnall who contested the 800m at the Greater Manchester Schools Championships where he ran in a very competitive field finishing 10th with a new PB of 2mins 16.66 seconds.​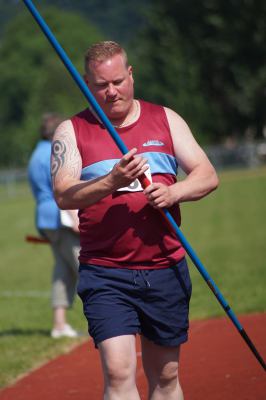 New Club Record at Northern Athletics League
Well done to all athletes, officials and spectators who made the trip to Wrexham for the 2nd match of the Northern Athletics League. Overall we finished first on the day winning the first 2 matches of the season putting us top of the league with only 2 matches left.

A massive well done to John Isherwood who broke the club record in the senior mens discus at the weekend with a throw of 27.88m breaking cliff Jones' record which stood for 12 years. Well done John.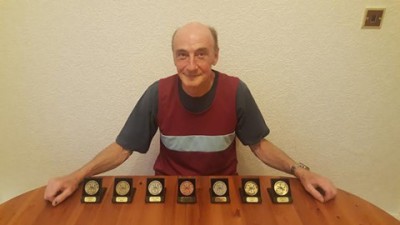 Multiple Northern Vets Champion

Congratulations to Derek Martin who won multiple medals at the Northern Masters Championships. Derek WON 4 GOLD MEDALS!!! (Hammer, Discus, Shot, Javelin), 2 silver medals (Long Jump, High Jump), and a bronze in the triple jump.


Derek competes very regular and is one of the most reliable athletes and will give everything a go. We wish you all the best for the upcoming events including the British Championship where he will aim to retain his title!

Greater Manchester and Cheshire Championships
On 14th and 15th June the Greater Manchester and Cheshire Championships took place in Macclesfield. We had 3 members of our club taking part plus one member of our sprint group. The athletes were Alana Birch (U15), Chidinma (Chichi) Agwu, Olivia McDermott (Senior), and Ryan Stringer (Senior) who has recently joined our sprint group.
Between the 4 athletes there were PB's and also 5 championships medals!
Alana Birch started the Day for Salford Mets with the heats of the U15 Girls 200m managing to secure herself in the final by running a PB of 28.01. She then went on to finishing 4th in the final narrowly missing out on a medal. However she managed to better her PB by taking her time down to 27.68. Later that day she then competed in the 75mH Heats again running a PB of 13.76 and also qualifying for the final. In the final she again bettered her personal best bringing her time down to 13.5.

Chichi Agwu was the second of our athletes to compete at the championships in the senior ladies 100m. She ran 13.1 seconds which is just outside her PB of 13.00. Chichi managed to pick up a silver medal in her first county championships. The following day she then competed in the high jump with a height of 1.55m claiming the gold medal.

It was now the turn of Ryan Stringer who contested in the Cheshire championships over 200m on the Saturday. He ran a time of 23.31 seconds which managed to claim a silver medal! On the Sunday, Ryan then competed in the 100m where he managed to run 11.57 seconds where he again picked up a medal this time being bronze!

Finally, Olivia McDermott ran in the senior ladies 400m. It was an incredibly close race with 3 athletes all finishing within 0.17 seconds of each other requiring a photo finish to split them. Olivia ran a time of 60.19 seconds narrowly missing out on her PB and Club Record of 60.00 seconds. She claimed the silver medal for the 2nd consecutive year.

Well done to all athletes for a very succesfullchampionships and may the success continue throughout the season.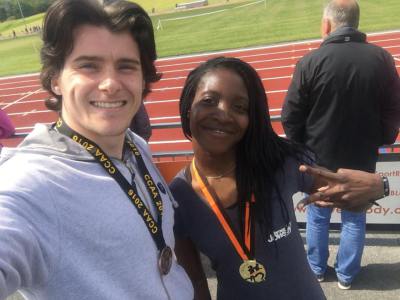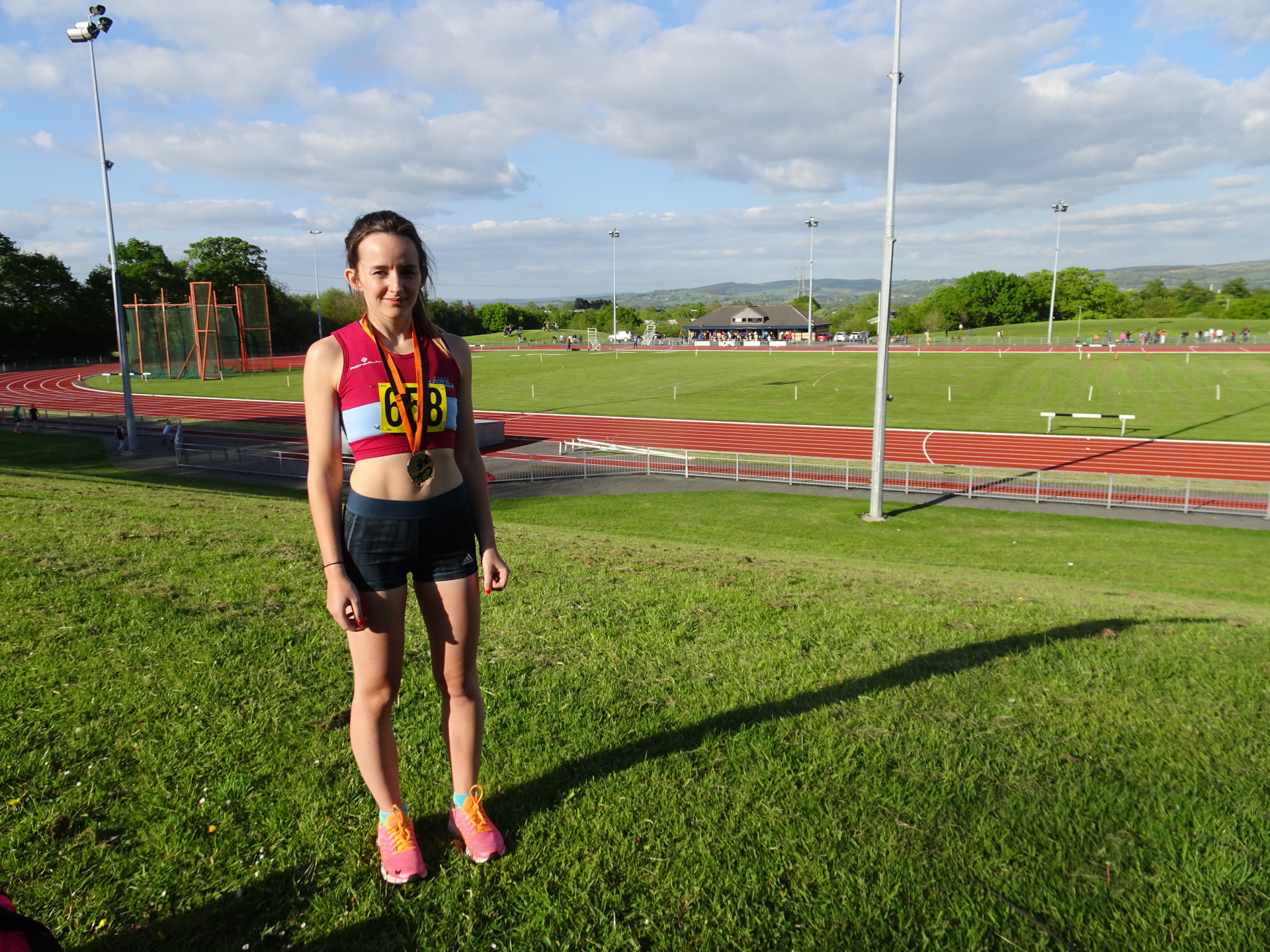 Club Records at the Northern Athletics League Match 1 - Salford

The first of this years Northern Athletics league took place at Salford where we managed to finish the day with an overall first place! The Match scores were:
Salford Met – 311
Southport – 303
Wrexham – 241
Crewe – 222
Altrincham – 193

As you can see we only won by 8 points! Which is equivalent to ONE person coming 1st in the A string, that's how close it was. Thank you to everyone who competed / officiated because every point you gained more than contributed towards us winning.

A big thank you to the athletes who competed in events which they normally would not do, or not normally compete in the first place. Also those who did extra events to what they initially was put down for where others dropped out and would not of gained the points without you stepping in. 
Hope to see you all there at the next meeting on Sunday 5th June in Wrexham where we will need everyone to make the trip.
3 club records were broken on the day in quick succession starting with Chichi Agwu in the Senior Ladies 100m hurdles with a time of 18.2 seconds.

Next was Olivia McDermott ran in the Senior Ladies 400m managing to improve on her own club record with a time of 60.00 seconds.
Finally Mia Shana also competed in the 400m breaking Olivia's u20 womens record with a time of 65.8 seconds.
Congratulations to all who broke club records, got PB's and to all others to make this day as successfull as it was.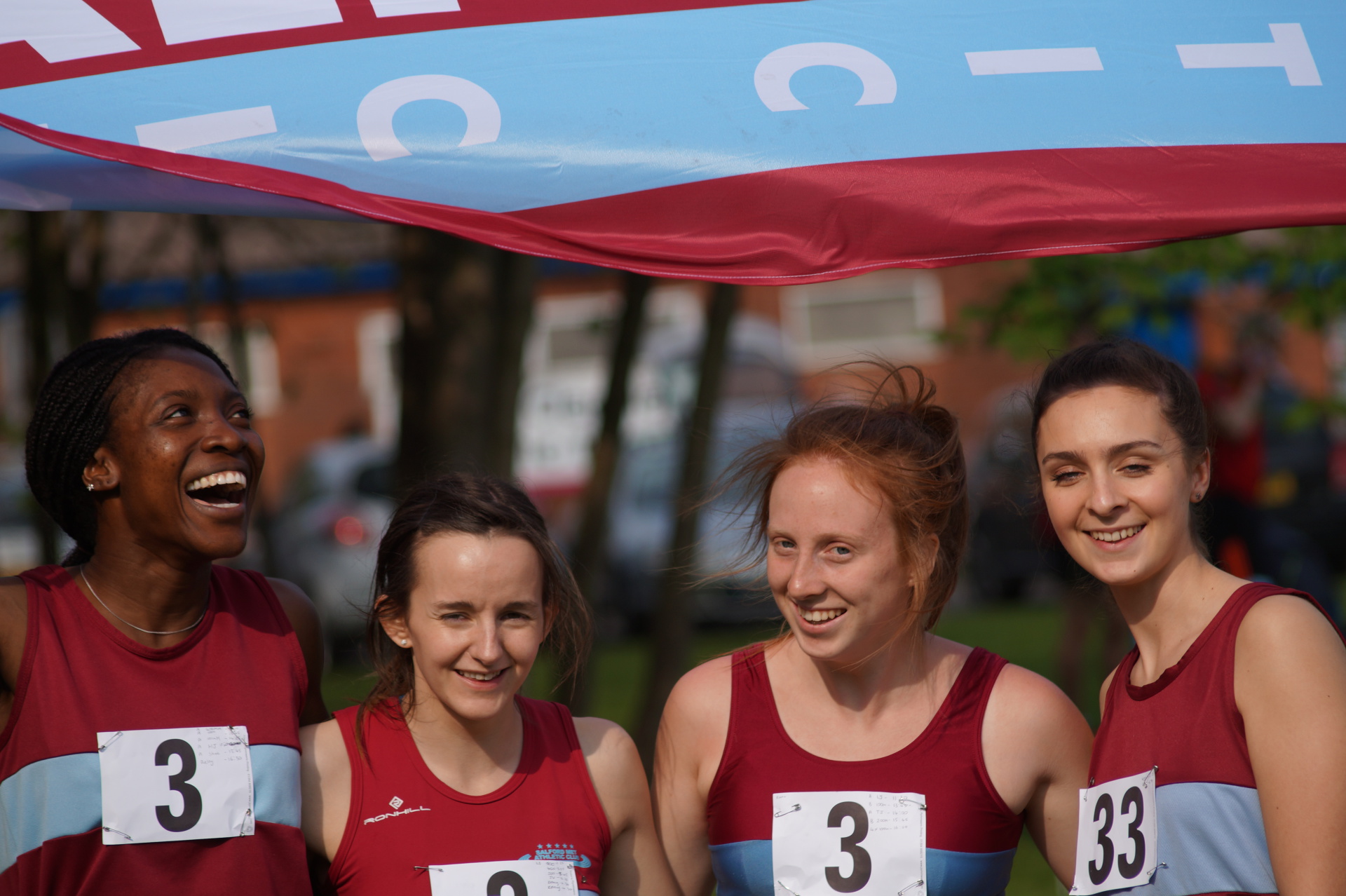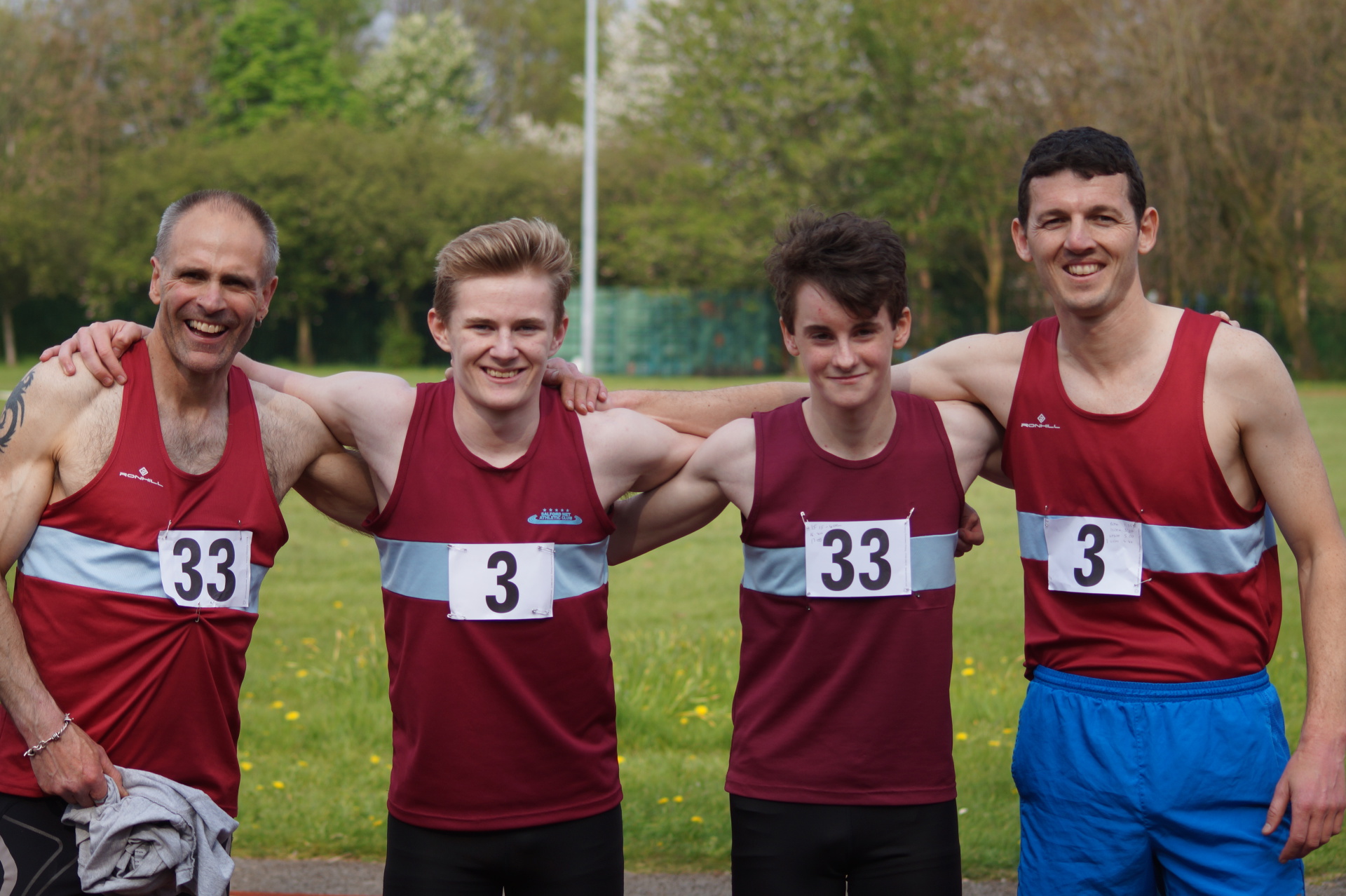 Fun Day 'Five Challenge'

Salford Met held a fun day with five challenges/events for everyone to take part in. The events covered all aspects of track and field disciplines whether it be a run, jump or throw. The day started off with heavy downpours which you may have thought would have 'dampened' the mood (parden the pun :)), however spirits were high and it did not prevent the number of people there to diminish. Participants were paired randomly to take part in the five challenges which were a 4x800m relay (2 legs each), turbo javelin, 2x100m relay, speed bounce, and finally a long jump.
After the events, everyone was welcomed into the clubhosue to get free food and drink with prizes being given out to all participants and special prizes to those who came 1st in an event. 

The main purpose of the day was to bring everyone together as a club and to partner people together who would usually not come into contact with each other. Feedback shows the day was a big success and an enjoyable day.
Thank you to all who took part and to those who organised and helped out on the day
​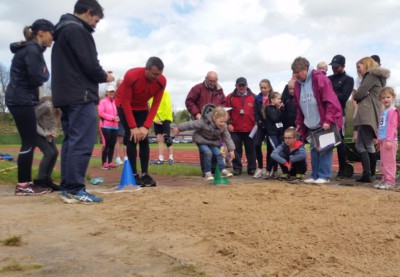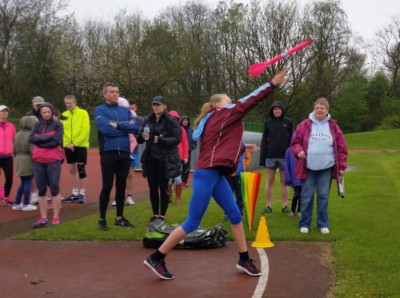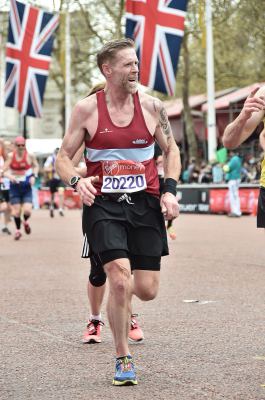 London Marathon

Well done to Paul Stevenson making his marathon debut at the London Marathon this year. Paul only took up running for the first time just a few years ago, and now in his fifties, it proves it is never to late to take up the sport. 


Paul ran an excellent race with consistent splits all the way through the race finishing in a time of 3:11:57. Position wise, Paul finished 3477th out of over 38,000 runners, and 253rd out of 2262 runners in his age category 50-54!


Well done Paul, you did us proud!

M60 Athletics Network Relay Competition
On a cold and wet Sunday afternoon in Bury our athletes showed some great teamwork and competed well in the M60 Relay competition. We was really pleased with the turnout. Thank you all so much.
Results
U11 Girls : Isabella Kershaw, Megan Thomas, Sophie Mortell, Charlotte Gee
4 x 100m = 4th
U11 Boys : Nathan Fryer, Billy Jones, Joshua Perryman, Keiran Brindle
4 x 100m = 1st
U13 Girls : Evie Swindells, Leah McMahon, Lucy Mortell, Kyra Brindle
4 x 100m = 4th
4 x 200m = 4th
U13 Boys : Kieran Duffy, James Roberts, Tom Critchley, Lucas Evans
4 x 100m = 1st
4 x 200m = 2nd
U15 Girls : Alix Duggan, Alana Birch, Ella Buckley, Isabel Johnson
4 x 100m = 3rd
4 x 200m = 3rd
Thank you to the parents for bringing the athletes and enduring the weather conditions.
Again well done to all athletes.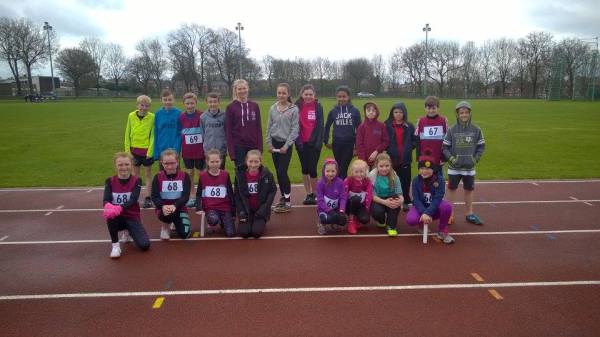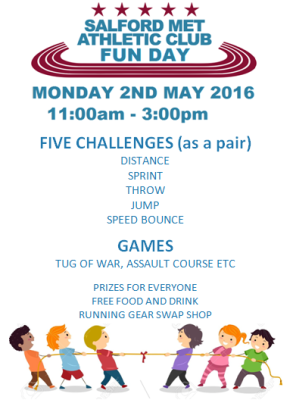 Bank Holiday Monday Fun Day
With the success of the clubs Christmas Relay's, We are putting on a similar event on the bank holiday Monday (2nd May). The event is for all of our current members of all ages and will run from 11:00am to Approximatley 3:00pm. There will be a range of events taking place which participents will complete in pairs. There will be challanges containing all aspects of Track and Field with events comprsing of a distance, sprint, jump and throw.
There will also be numerous other things going on including games such as tug of war and assault courses (weather permitting) along with free food and drink to everyone taking part. Finally there will be a running gear swap shop where you can bring your unwanted running gear and take away something you may need. 

If you are interest in taking part please speak to Jack Carney or E-mail us at salfordmet@gmail.com
We hope to see you all there and the weather is on our side!
Please ownload the following Document for more information.
Fun Day Letter
A trip to Paris!


Once a year we get the opportunity to reward those people who are committed to the club. Salford Met have strong links with St Ouen (district of Paris) as part of a twinning scheme set up post WW2. We are lucky enough to send athletes/volunteers/officials to Paris with all expenses paid for. Our athletes will participate in a 12km run in St Ouen, while officials take part in the fun walk. They will spend the weekend with other athletes and members of the twinning committee from St Ouen, Italy, Russia and Poland.
​
Today we are sending four members of our club. These include:

Emma Wright who is one of our junior athletes she is not only a talented sprinter and jumper but is also one of our most reliable athletes, always turning out for the club. Not only does she compete for us, she is also an assistant coach, and helps to develop our youngest athletes and inspires them to develop into better athletes.

Lewis Hickson will also be joining Emma in France this weekend, again he is a very talented junior athlete that holds numerous sprint club records, and again is someone the club can rely on to turn up to competitions. He also gives up his spare time to help coach and inspire our younger athletes.

Dawn Brindle has also been selected to go, she started running in the parents group and finally faced her fears and started competing for the club last summer and has never looked back and she has also been a reliable member of the senior women's cross country team this season. She has also been involved in organising social events for the parents group and cross country team.

Our fourth member of the club who has been selected is Wendy Wright. Wendy gives up a large majority of her weekends during the track and field season to help officiate on field events. Last year she committed herself to officiating at three different leagues. Without people like Wendy volunteering at competitions our athletes would not be allowed to compete! Wendy also gives up her Monday and Thursday evenings to help run the shop on training nights.

We hope they all have a fantastic weekend in France, and we wish our athletes lots of luck in their 12km race!
​
01/04/2016
Offers for Salford Met Athletes!

Salford Met would like to thank the following companies for their support offering the following discounts to Salford Met Members:


For all online discount codes please see the new membership pack once you pay this years membership,our
Facebook page
, or email salfordmet@gmail.com
South East Lancs Cross Country

Well done to everyone who competed in this season's final cross country race at Boggart Hole Clough.  Yet again our athletes had to run in very tough conditions, with mud in places half way up the runners shins alongside constant rain throughout the day.

Special mentions to Kieran Brindle who finished the season 2nd overall in the U11 Boys category finishing in the top 3 in every race. Also congratulations to Theresa Shaw who came 1st in her age category winning three of the four races this season.

Looking forward to the track season where we are sure all Mets athletes will produce more great performances. First track and field competition is on the 10th April at East Cheshire Harriers, we hope to have a huge turn out! 

20/02/2016
Manchester League Cross Country!


The final cross country race in the Manchester League Series 15/16 took place at Wythenshaw Park on the 13th Feb. Well done to everyone who competed! The weather this cross country season has provided our athletes with some tough running conditions! We have had snow, hail, wind, rain and lots of mud! A huge congratulations to all those athletes who have competed for us throughout the season, we have seen an increase in athletes take part in cross country this year! 

A special mention to our fantastic U11 boys team who finished 3rd in the Manchester League Series! A huge congratulations to all of our under 11 boys!

A big thank you to everyone who came to support our athletes throughout the season! A special mention to Jenny Crowther for being an official throughout the series and Debbie Hulme for being team manager.

16/02/16